Reflectors for Interior Lighting with LED and other bulbs
Standard Incandescent vs. an LED bulb light. LED on top. Some of the plug in style LED bulbs do not hold to traditional tip length tolerances. In some cases you may not be able to push the bulb in far enough to turn it to lock it in. In these cases you may need to file down the tip of the center contact on the bulb. To allow it to push all the way in.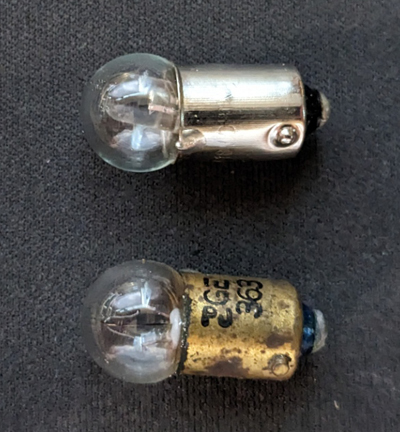 The Incandescent light bulb generates light in all directions. The LED bulbs or LED chip based lights generate a more directional light. The LED as a result often appear darker than incandescent bulbs when viewed from the side. To increase the use of the LED generated light, add aluminum foil with the shinier side up. You need to build a box with all sides reflective to maximize dispersion of the LED light.
These are pictures of the foil added to an Interior and around the light. An aftermarket interior has been added to this Lionel Alco. Getting the foil perfectly smooth is only needed in areas it will be seen. Example of adding foil to build a box around the light and reflect it into the interior.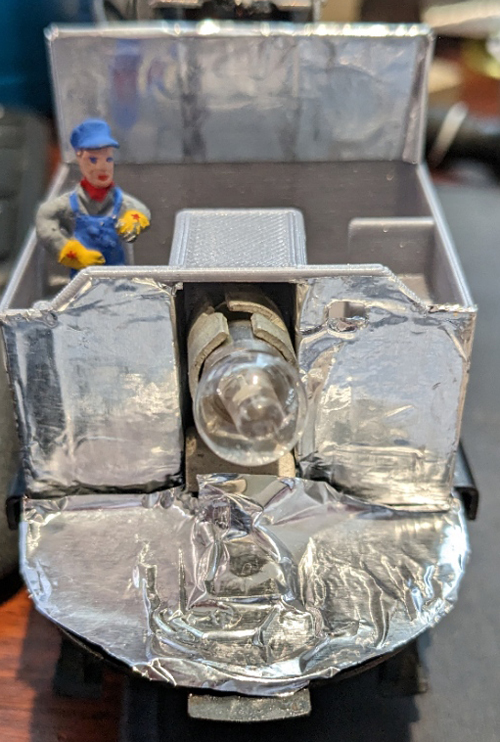 Foil was added to the back. visible wall of the interior to reflect the light also. Below shows the result with an LED bulb in use. Without the reflectors, the Interior of the cab appeared to be dark.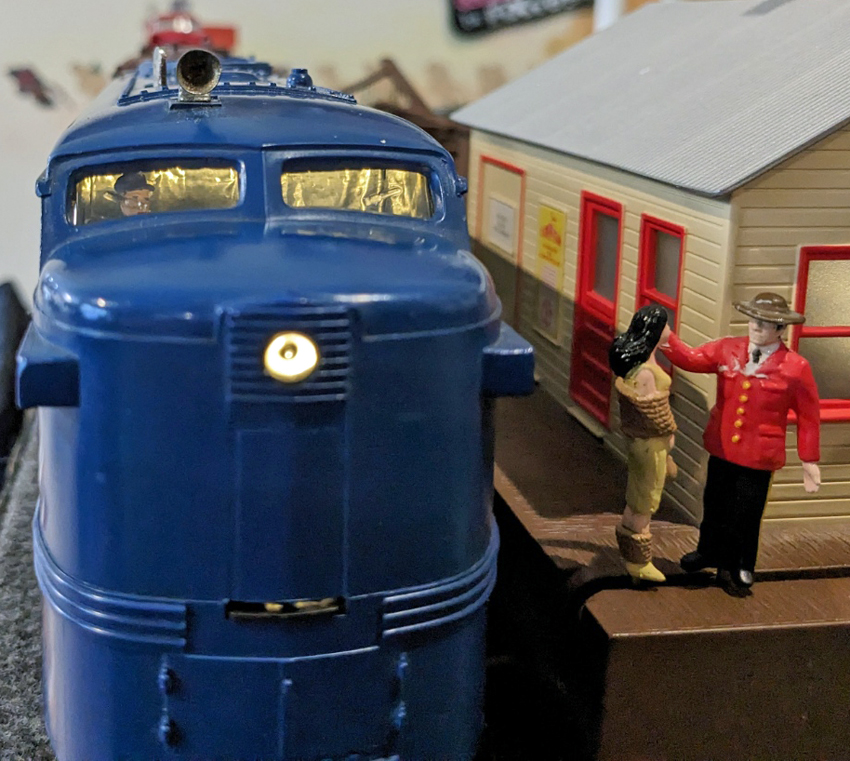 Last Update June 13 2023