For What Its Worth
Radiator replacement
It is a 4 core, 2 5/8" wide
U.S. Radiator
triple flow. The Triple flow has 2 baffles in the tanks, one top and one bottom that cause the coolant to flow through the radiator 3 times.

Like having a short but very wide cross flow.

It is a lot of radiator that fits in the stock location.

It will handle a lot of horsepower.

The radiator bolts up to the stock locations and has stock location mounts for a shroud etc.
I personally like the copper/brass, more durable than aluminum.

It came painted well but sat around the house for a couple of months and got the paint scraped off in a few places.
Upper radiator hose is same as a 68-72 with a V8.

With the Thermostat housing that points to the drivers side.

Bottom hose I forget the number.

A lot of cutting to fit it though.

Standard problem on the 1st and 2nd gen lower hoses.
Stock location for transmission cooler lines.
I have never had any cooling problems with it, running in 100 degree Texas days.

I would recommend a shroud. The core is 25 inches wide and the opening in the radiator support is 21 inches wide. If I get an engine that needs even more cooling, I can always drill a few 1.5 inch holes neatly on either side to get 10-20% more air flow. I don't see it as a problem at this time.

Installation Pictures before I had a good camera. I should update them one day.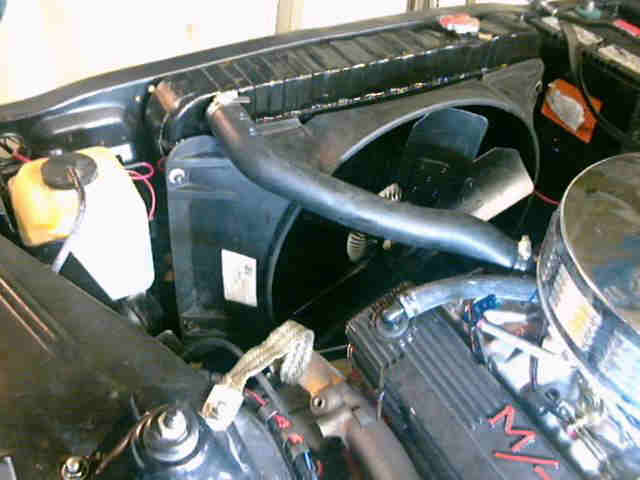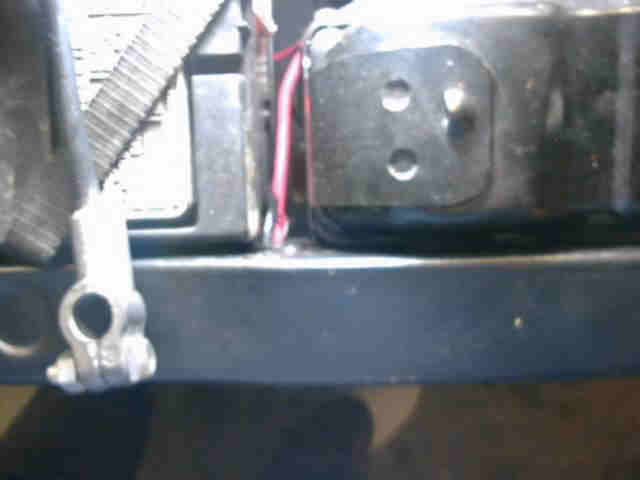 Happy Motoring, VHubbard.

May 2009
Back to the 66' Nova page