For What Its Worth
My IDIDIT Steering column
Measure, measure, check and check again. Maybe you can get it right the first time. Also changing the steering can change the column position. It only took me 3 iterations.
Original installation was using a 1967 steering box with the column. Don't forget to get the wiring adapter kit when you buy an aftermarket column. Also double check every measurement and steering adapter piece.
When I switched to Rack and Pinion I didn't move the column and it didn't stick through as much as some others when installed with Rack and Pinion. An extension was needed.
Later on I just moved the column down farther. It gave me more room in the car and it now sticks out farther. Pictures of the various configurations below.

The short version. Where the column was when used with a stock steering box.
So I added an extension to help clear headers etc. A 3/4-36 solid coupler with a short 3/4-36 shaft. More clearance. But still could be better.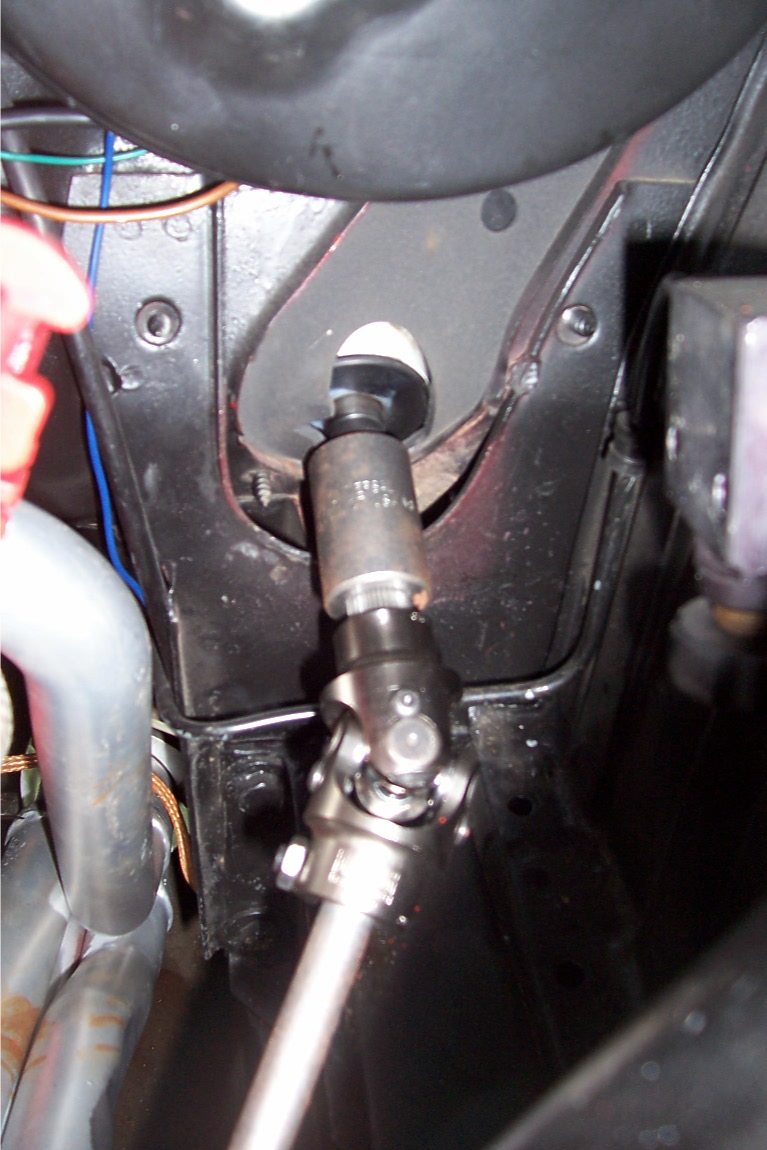 Later on, I moved the column down farther. Extension no longer needed. To where the column tapers up to the steering wheel is now down against the dash.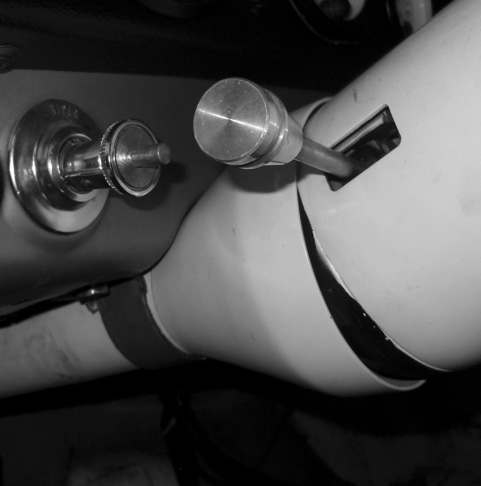 Happy Motoring, VHubbard.

Sept 2011.
Back to the 66' Nova page