66' Nova Project the beginnings

New engine Install 2005. Stock style suspension with SSBC disc Brakes.
Car Someday it will get painted all one color. All I need is time and money......
Engine and trans preparation
The engine is from John Barrett engines in Oklahoma. 87 octane, 330 HP. HP to weight ratio on the Nova is great.

Transmission is a 700R4 from Phoenix Transmissions in Weatherford TX. Works great with the car. They had a multi page questionnaire about everything from carb to final tire size. They also sell a good rear cross member for the transmission. They even supplied the adapters for the carb so the TVI (sp?) cable would connect and work correctly. 2400 stall with lock up torque convertor.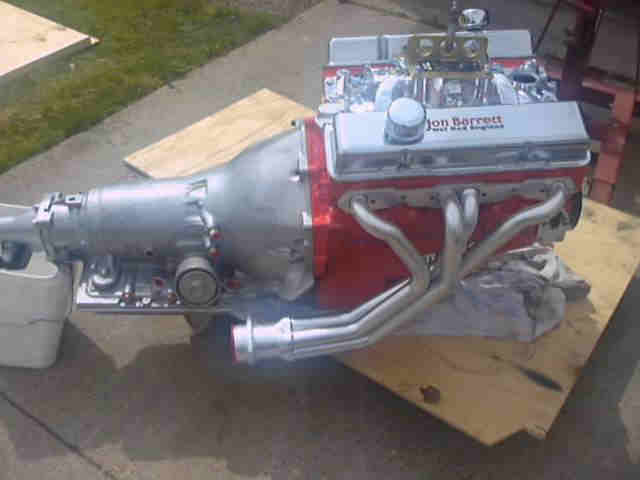 Engine after installation


Taylor wires and Edelbrock 600 CFM carb. The carb is the only thing in the drivetrain left that came with the car when I bought it. Works great now. After one night testing on the 1/8th mile I tore it apart and rebuilt it. Car dropped a complete second on the 1/8th mile afterwards. Not a drag car, but the track helps to find the weak spots in the tune-up.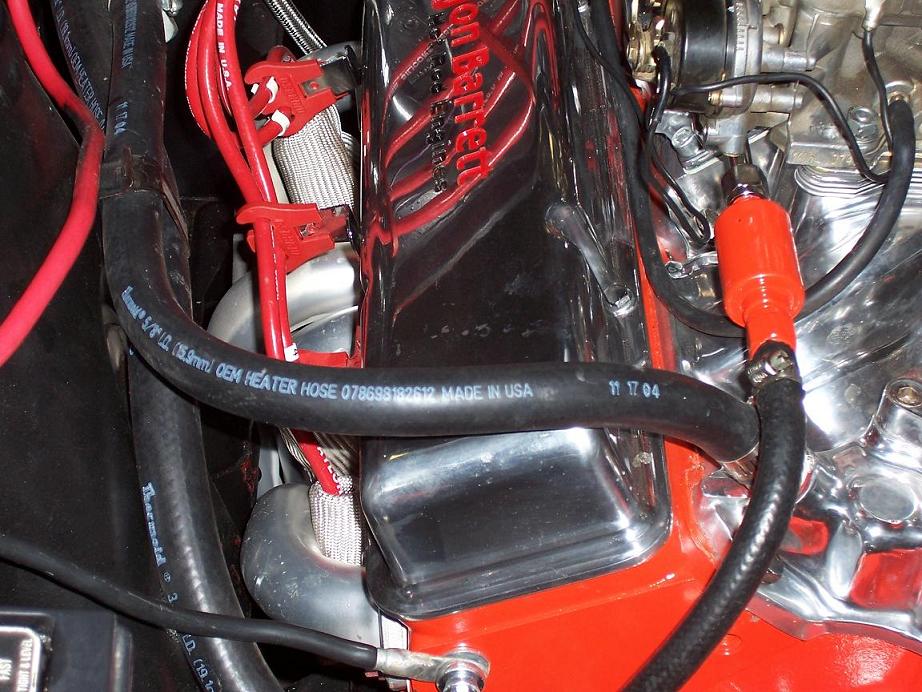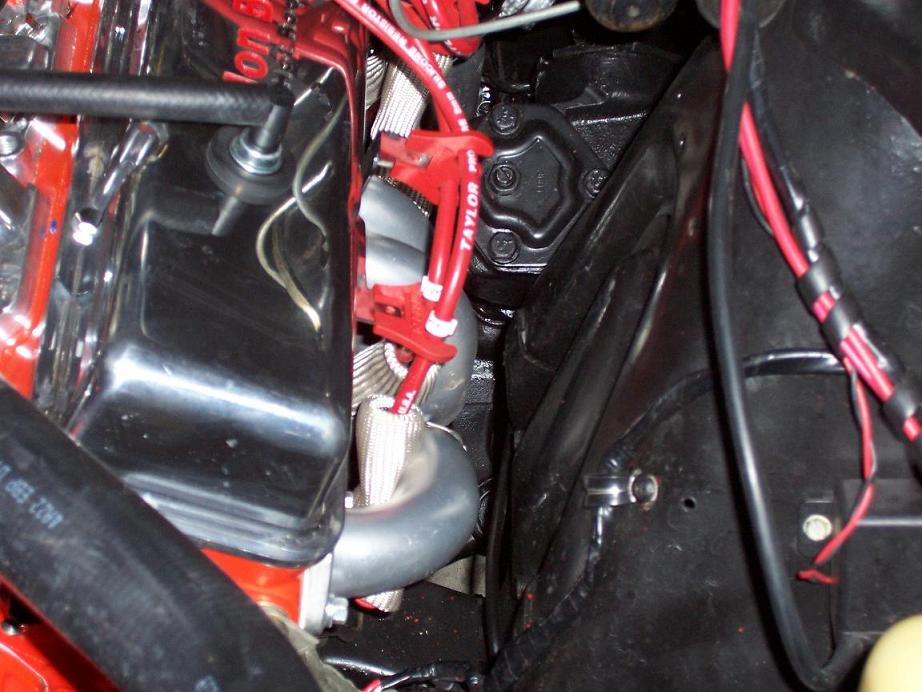 Underneath, sway bar, cutout oil pan to clear steering and a Transmission cooler.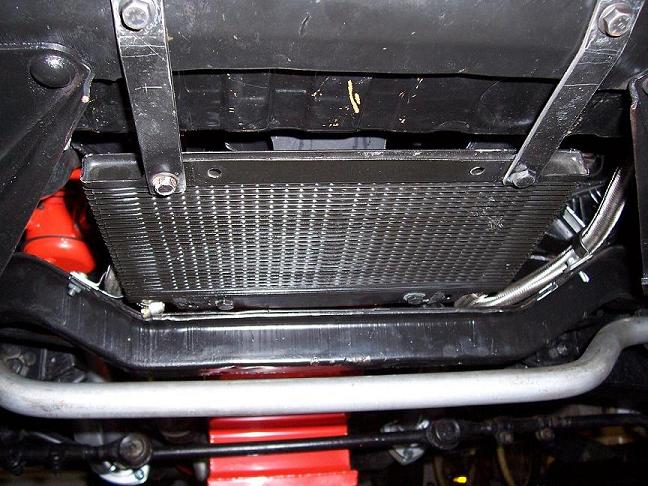 Happy Motoring, VHubbard.

June 2009
Back to the 66' Nova page